zurück zum Archiv

---
The Duo

Mi, 26. Jänner 2005

Gh. Schabhüttl um 20.00 Uhr

Eintritt 12.- / 4.- Euro




Trevor Watts - Sax
Jamie Harries - Percussions

www.trevorwatts.whistlingmule.com

The music of the duo is a distillation of the processes Trevor has always been interested in. Strong rhythms and melodies being at the heart of it all, and particularly since the formation of his Moire Music and Drum Orchestra groups in 1982. These groups represented an early style of music that has now become recognised as having "World Music" influences at the core. But when Trevor put those groups together the term had not even been used. For him it was a period to discover how to put together music that had the influences he was brought up with - Jazz, Latin, African and Asian musics. And how he could approach it with the voice of an individual. This process is still ongoing, and the Duo represents the latest version of this style of playing, and in Trevor's opinion, the most successful to date. http://www.trevorwatts.whistlingmule.com.

The way they put the music together, and the new rhythmic ideas they have invented themselves bring in a high degree of originality. We feel we can be creative and expressive within a context that anyone can recognise and enjoy! We have worked at the music to give it a wide variety of textures and colours, and there is plenty to keep an audience fully absorbed for a whole concert. We have gone for the "big" sound within the music, and this often makes the duo sound like more than just two players..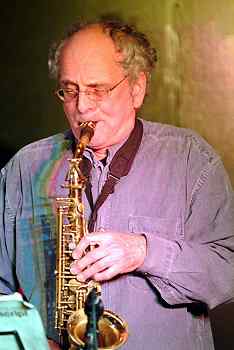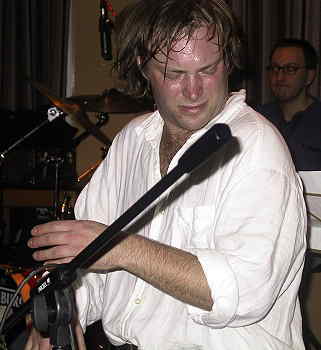 ---